Do you need to see your customers clearly on the map? Do you plan the meeting and would like to visit other customers on the way? Use the Google Maps module to complement the maps directly to your SugarCRM or SuiteCRM.
The module offers right away several functions. If you're on the client's detail, you can view him on a map or plan a route directly from your office. There are standard options like route by car, public transport or by foot. Advanced features are available on client list. You can show all clients on the map and also plan routes between clients. The size of the map can be changed, so that the work is as comfortable as possible for you.
Sample Usage
You are planning a meeting with a client and want to visit other clients in the same area. You can simply display all your clients on a map and see nearby clients.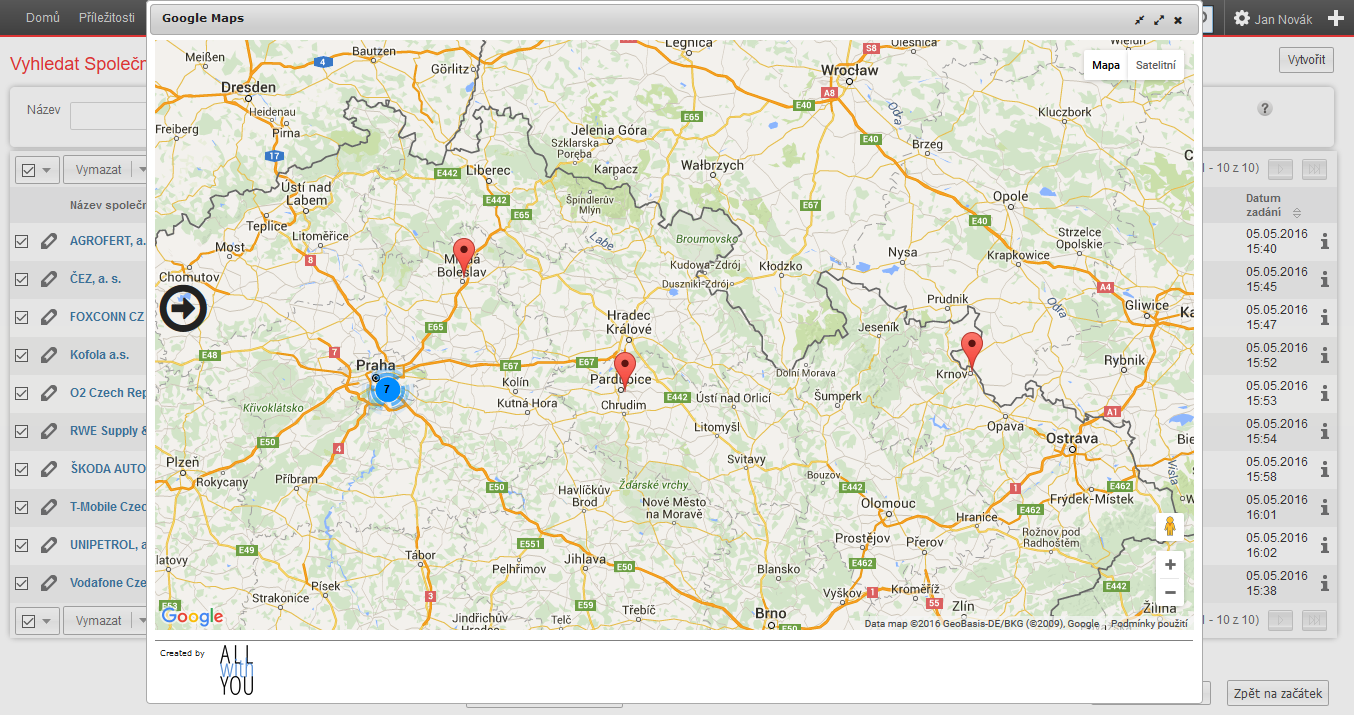 You want to visit a client and you wonder how far is it and how much time the ride will take. In this case, you can simply click on the Route planning icon and see the important information immediately.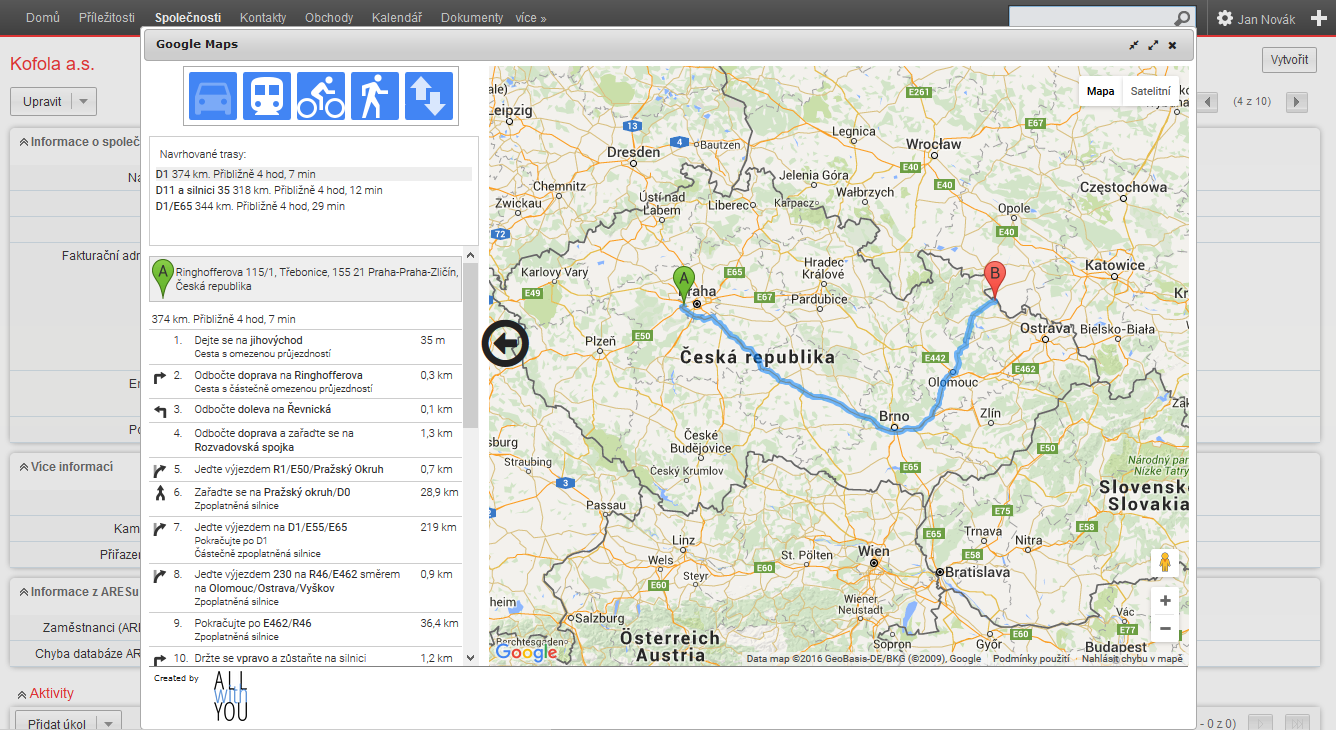 You want insight into the map and see where the client resides quickly without clicking. You can only move the mouse over the Map icon and you will see the client on the map. When you move out, the map will be closed.